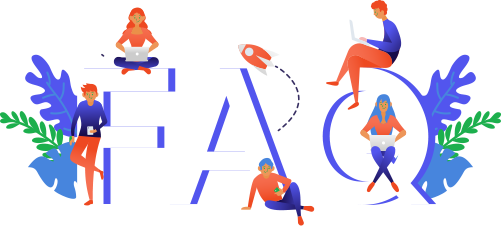 We are now offering Virtual Dance Classes, Outdoor Dance classes, In Person Outdoor Classes. Virtual Fitness Classes, Outdoor In person Fitness Class. Virtual Class Around the world , On-Demand Fitness Classes, Fitness membership
Book your dance party today! Studio space available for rent!
Did you know that heart disease is the number #1 killer of women, more than any other cancer or illness? Rock Star Dance Fitness
wants to do something about it! Regular exercise, such as dance and fitness classes, reduces the chance of being at risk by almost 60%!
If you are new to the field of dance fitness, be prepared to be mesmerized by an amazing fitness revolution called "dance fitness." At Rockstar Dance Fitness in Burbank, CA, we are proud to offer a wide variety of adult dance and fitness classes (kids and teen classes available) that are guaranteed to be fun and to help you achieve your weight loss and fitness goals. Our team of highly skilled dance instructors is totally committed to bringing fitness back into your life through one of the most enjoyable forms of art—dance!
Through centuries, people have been dancing to celebrate special occasions or just because it feels good. Today, dance is being used not only for celebration, but as a means of self-expression and exercise. In fact, dance is one of the best cardio exercises, and this is why, we have blended it with an exercise routine, so that you can reap its great benefits while having fun.
If you are a person who has tried everything to get a fit, but have met with failure, it is time to turn to a fitness regime you will actually enjoy! Forget the boring exercise routine and trips to the gym. All you have to do is shake your body to shed that extra weight, rev up your heart, and tone your muscles, all while having a blast!
Feel the difference for yourself. Be it through our personal training sessions, private coaching, or dance fitness classes, we will make sure that your journey towards a healthier body and a more confident personality is smooth and enjoyable.
There are many dance forms to choose from, and each and every one provides a fun way to improve your overall health and appearance.
So, don't put off your fitness goals. Come and join in the dance fitness fun at Rockstar Dance Fitness, a place where you feel like a Rockstar! Call or visit us today!
Dance Studio in Burbank, CA
Practicing the art of dance, whether professionally or for fun, has many benefits attached to it. Not only can it promote healthy and doable physical activity, it can also promote a better health for the future. Studies show that just one hour of physical activity a day can reduce the risk of Alzheimer's, diabetes, depression, and heart disease. Dancing is not only a great workout, but it's also fun! Rock Star Dance Fitness is a dance studio in Burbank, CA, and we offer our guests that very opportunity to improve their health while learning some cool moves.
We operate as a dance studio for all ages and for all levels, Whether you are a professional or a beginner, a child or an adult, we can teach you how to dance all different types of dance. We have trained and experienced dance instructors in our team here who are certified and more than eager to teach others some great dance techniques. From jazz to ballet, flamenco to African, and much more- Rock Star Dance Fitness can teach you the moves you need to get healthy, impress your friends, and just have fun.
Along with traditional and social forms of dance, our professional dance studio offers classes that are geared specifically toward health and fitness. Not only do we serve as a dance studio, but we also function as a yoga studio, pilates studio, zumba studio, aerobic studio, and much more.
We offer nothing short of an amazing and healthy workout and an exciting dance lesson. You'll never believe how fun it is to be working out until you try it out with us!
Get in touch with our dance instructors now to enroll yourself in one of our dance classes!